MANAGE NETWORKS
with Switches
MANAGE NETWORKS
with Switches
Reliably Delivered with Simple Automated Switching
Robust switching performance for small and medium business with features designed to simplify how you manage networking.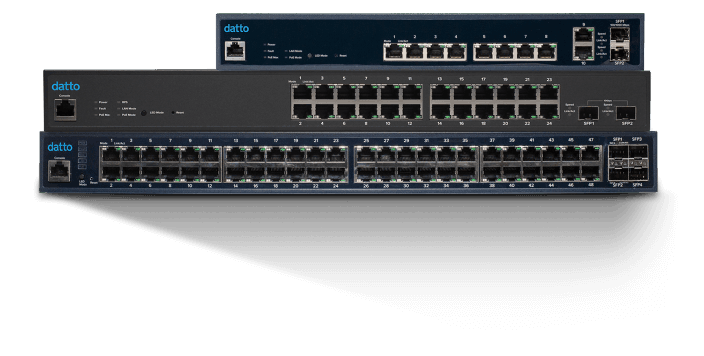 Cloud Managed Switches with Enterprise Performance, SMB Driven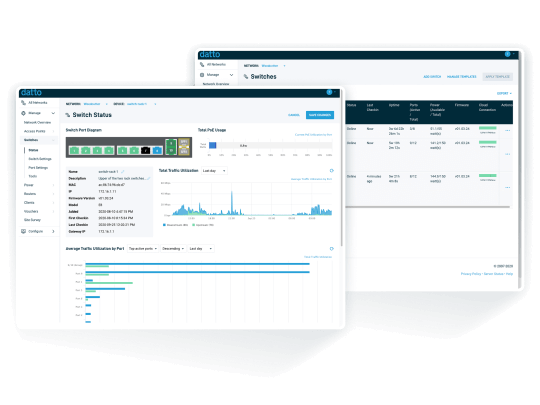 Power-over-Ethernet (PoE) on Every Port
With built-in support for PoE+, every Datto Networking Switch can power up to 30 watts on all ports, taking advantage of a wide range of available power budgets. There is a PoE budget for everyone, starting at 55W all the way up to 740W.
Configured in the cloud so that the only thing left to do is plug the switch in. It's truly that simple.
Datto Networking Switches are completely cloud-managed, eliminating extra, unnecessary work required just to manage switches.
With 8, 24, or 48 port models, Datto Networking Switches give you options for virtually any sized network configuration a small and medium business might need.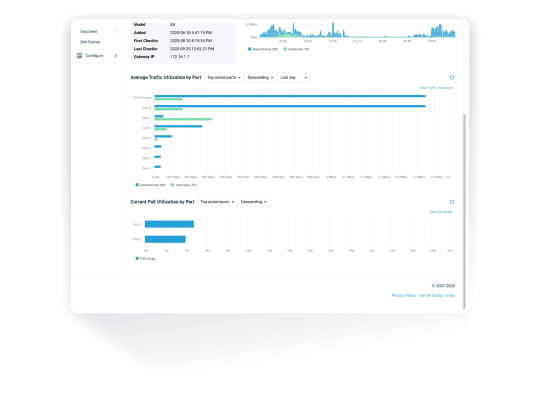 SMB-Centered Networking Solution
Datto's Cloud managed Switches are designed to work seamlessly with our WiFi access points and cloud management system, enabling MSPs to monitor all networks and connected devices of all clients from a single multi-tenant view.
Craft Your Ideal Network Design With Datto Equipment
Every Datto Networking product ships with a lifetime warranty backed by our advanced replacement program. If you have an issue with your device, we ship you a new one before you send your damaged device back. This ensures users are always connected.
A Line of Switches Purpose-Built for SMBs
Zero-Touch Deployment
Just hook up power and an Internet – no local setup required.
Full PoE on Every Port
Power on every port gives you the flexibility to deliver switching performance.
Cloud Managed Networks
Remote monitoring from a cloud-based, single pane of glass with a  view of all networks and connected devices.
Frequently Asked Questions
Cloud-managed switches are essential in a modern IT network. They work like traditional switches, but they have one major advantage. Cloud-managed switches enable technicians to be able to remotely configure or restart the device remotely, rather than on-site.
By using cloud-connected devices in a network, Managed Service Providers are able to monitor, update and reconfigure at any time. This means that networks are easier to maintain and keep secure across multiple locations.